We adapt to your particular needs
With our custom optics and electronics solutions you can manage your assets as you need. We adjust to your specifications and requirements to facilitate the management of your assets and the reduction of costs and unnecessary redundancies.
Cable Monitoring & Mixed Lines
Cable insulation wear analysis.

Location, Detection and Discrimination of faults.

Automation of reconnection in mixed lines.

87L protection, and fault simulation in PSCAD.

Remote Monitoring of Assets in real time, improving Maintenance Costs.

Development and management of digital twins.

Load analysis and recommendations based on the remaining life and condition of the asset.

Application in Submarine Cables and Inter-Array.
SENSORS, INSTRUMENTATION AND TESTING SUPPORT DEVELOPMENT
Design, construction, installation and connection of sensors based on passive optical systems.

Management, discrimination and data collection in real time.

Signal processing and data extraction.

Correlation of data with simulation models or SCADA system.
OPTICAL EQUIPMENT AND CUSTOMIZED ELECTRONICS
PCBs or FPGAS design with Altium.

FW (VHDL) and SW (C, C++) programming.

Manufacture, Assembly and Testing of Cards and equipment.
Continuous monitoring in real time
Durable, resistant and maintenance free
Extension of the lifespan of assets
Fault Location and Discrimination
Direct reduction of OPEX and CAPEX
Scalable and Flexible Provider @ RDT Engineers Support
Definition of the objectives of the solution and the main expected impacts at the socioeconomic level

Increase in the resilience of the
electrical network
Reactivation and recovery of
the economy after the
emergency associated with
COVID-19
Boost to energy transition and
decarbonisation of the economy
Growth and increase in the
billings of companies
providing innovative solutions
Add value to existing
equipment or facilities through
digitalisation
New R&D projects that promote
the development of present-day
technologies
Improve the competitiveness of
Spanish products
Opportunities for growth and development
at national and international level (exports), both
in the electricity industry and in other sectors
Creation of employment with
higher added value for the
Spanish economy as a whole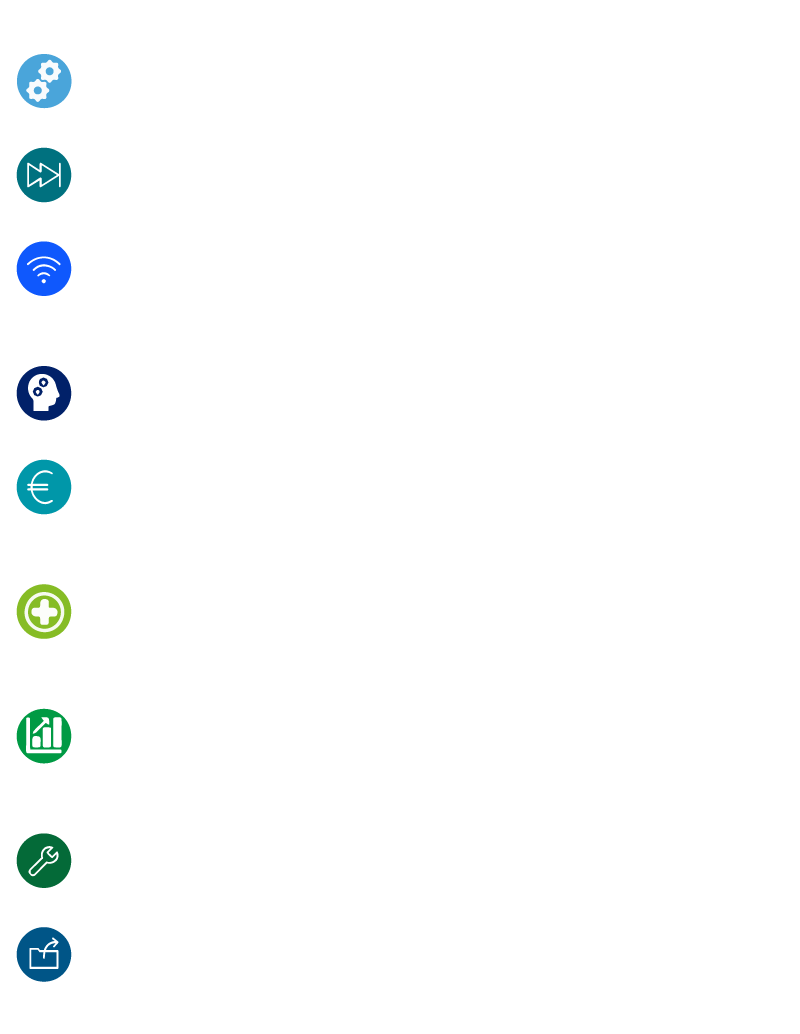 Increase in the resilience of the
electrical network
Boost to energy transition and
decarbonisation of the economy
Add value to existing
equipment or facilities through
digitalisation
New R&D projects that promote the
development of present-day technologies
Opportunities for growth and development
at national and international level (exports), both
in the electricity industry and in other sectors
Reactivation and recovery of the economy
after the emergency associated with
COVID-19
Growth and increase in the
billings of companies
providing innovative solutions
Improve the competitiveness of
Spanish products
Creation of employment with
higher added value for the
Spanish economy as a whole
Source: "Solutions for the monitoring and digitalisation of High-Voltage underground networks".
Deloitte. September 2020
Fill in the form and we will contact you as soon as possible