LUMIKER has been awarded the funding from the Basque Country SPRI, through its HAZITEK projects, to develop innovative and disruptive Asset Management Solutions through both #EOMONIT and #FLOAT&M projects.
These solutions focus in:
#EOMONIT: enhancing Blade Pitch Control to optimize the energy generation efficiency of WTGs whilst enabling the digitalization of the Blade Integrity control. Our System will be tested and validated at the facilities of the #CTA in Miñano, a testing facility with a long legacy of Aerospace systems and structures validation knowledge.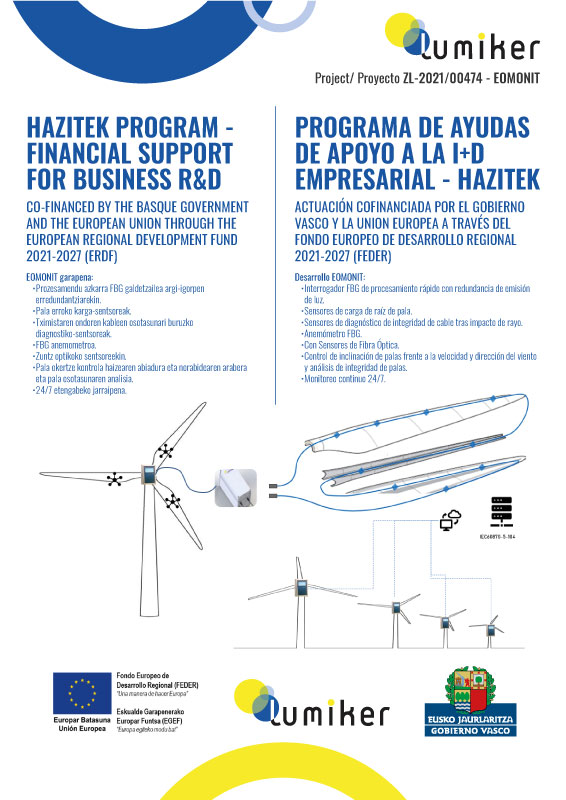 #FLOAT&M: to locate, predict and prevent faults, and monitor 24/7 remotely, Critical Wind Park Components such as the Cable Conncectors, the Inter-Array String Cables, and the Floating Platforms in Floating Wind Parks. Our systems will implement sensorized elements in DITREL Connectors, and NAUTILUS platforms, and will be validated with TECNALIA in offshore conditions at it newly built HarshLab.